---
Brief
Work with local Los Angeles manufacturers to
create products using locally sourced and sustainable materials.

I collaborated with Elizabeth Bulux of Bulux furniture in South LA to build the couch.
I then used scrap fabric from the couch to create pillows and baskets.
The Problem with Fast Furniture
Shipping from foreign countries significantly increases furniture's carbon footprint.
Exploiting lack of regulation and low wages in developing countries contribute to unethical hazardous work environments.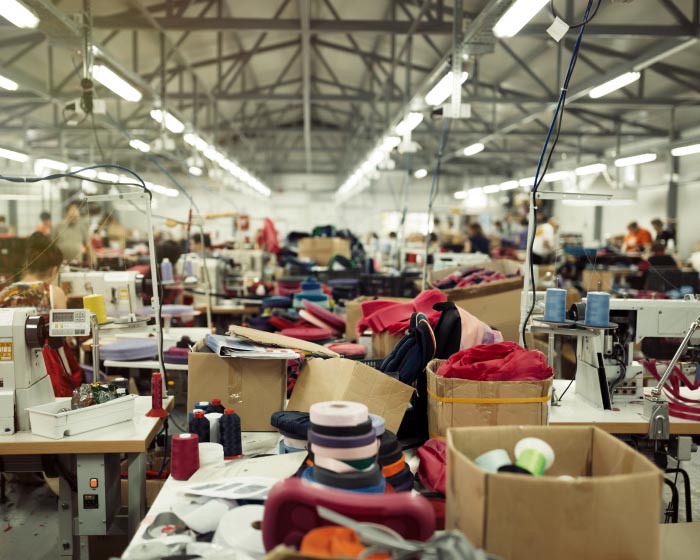 Fast furniture is designed to last a few years before breaking and ending up in the landfill. Products are cheaper, but much less durable.
Particleboard, melamine and polyester, and other materials contain toxic chemicals like formaldehyde. Old growth lumber leads to deforestation.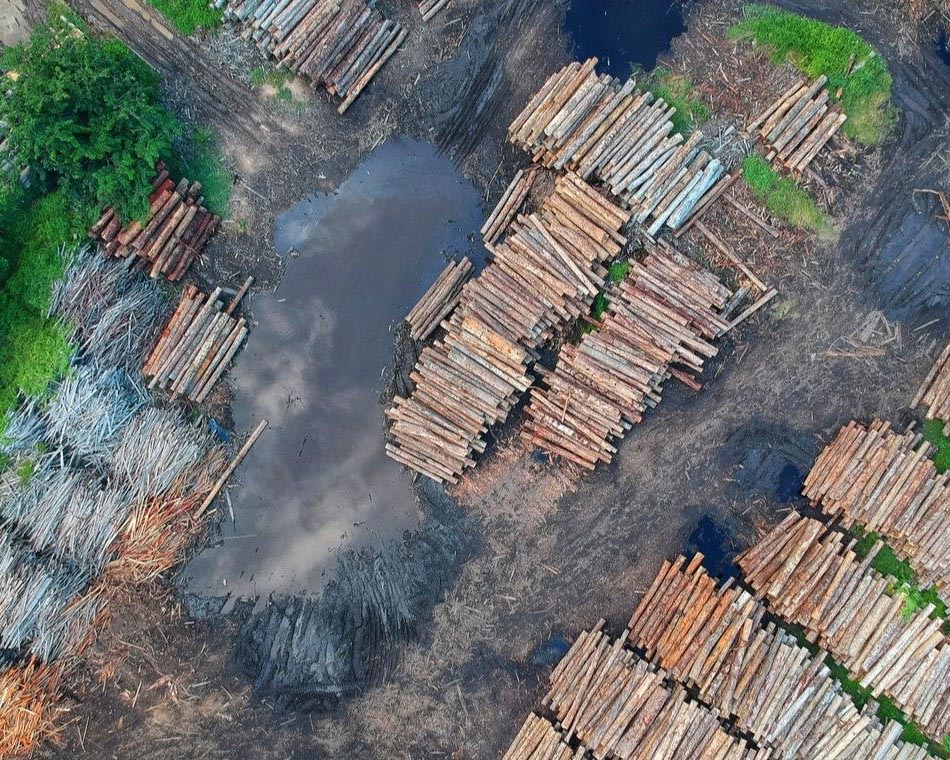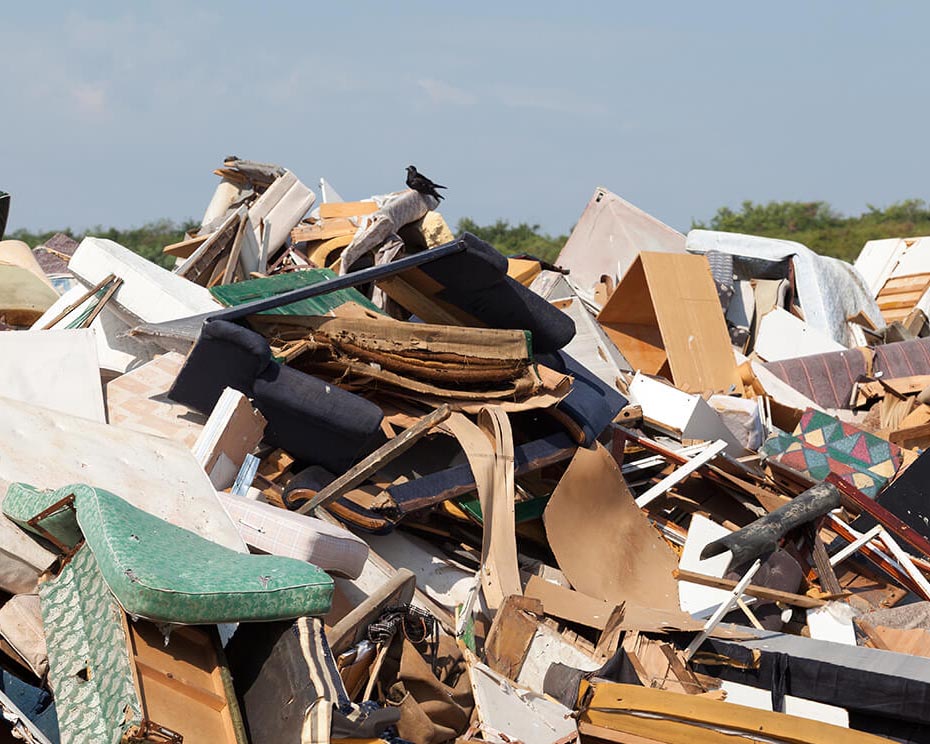 Materials
Materials are the keystone of this project.
Airbag offcuts from auto manufactories are sewn together with deadstock denim and stuffed with a blend of shredded plastic bags and recycled polyester to create the form. Scrap foam from bulux furniture is used to pad the pine frame.
Swipe Through ︎︎︎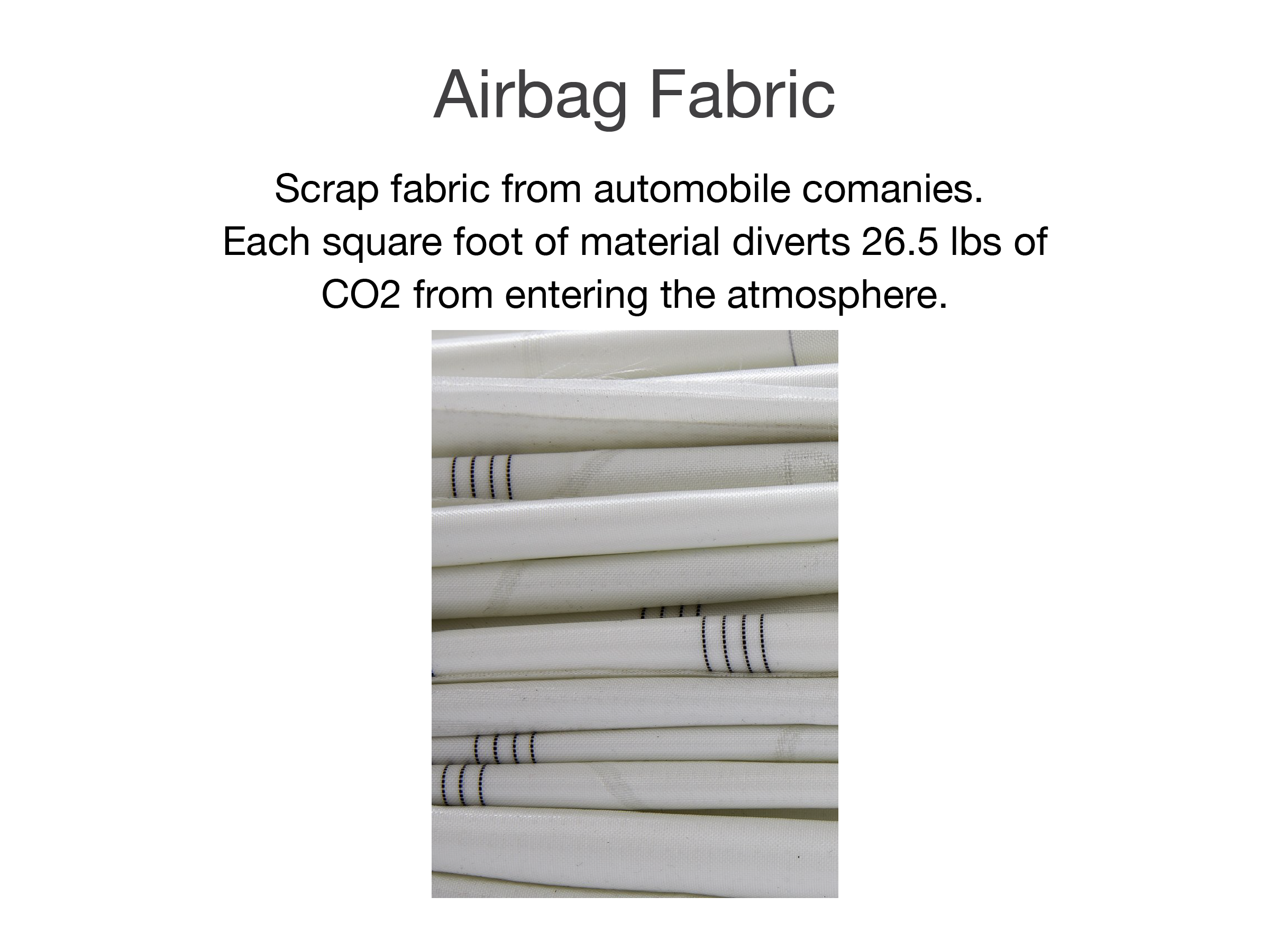 Sourcing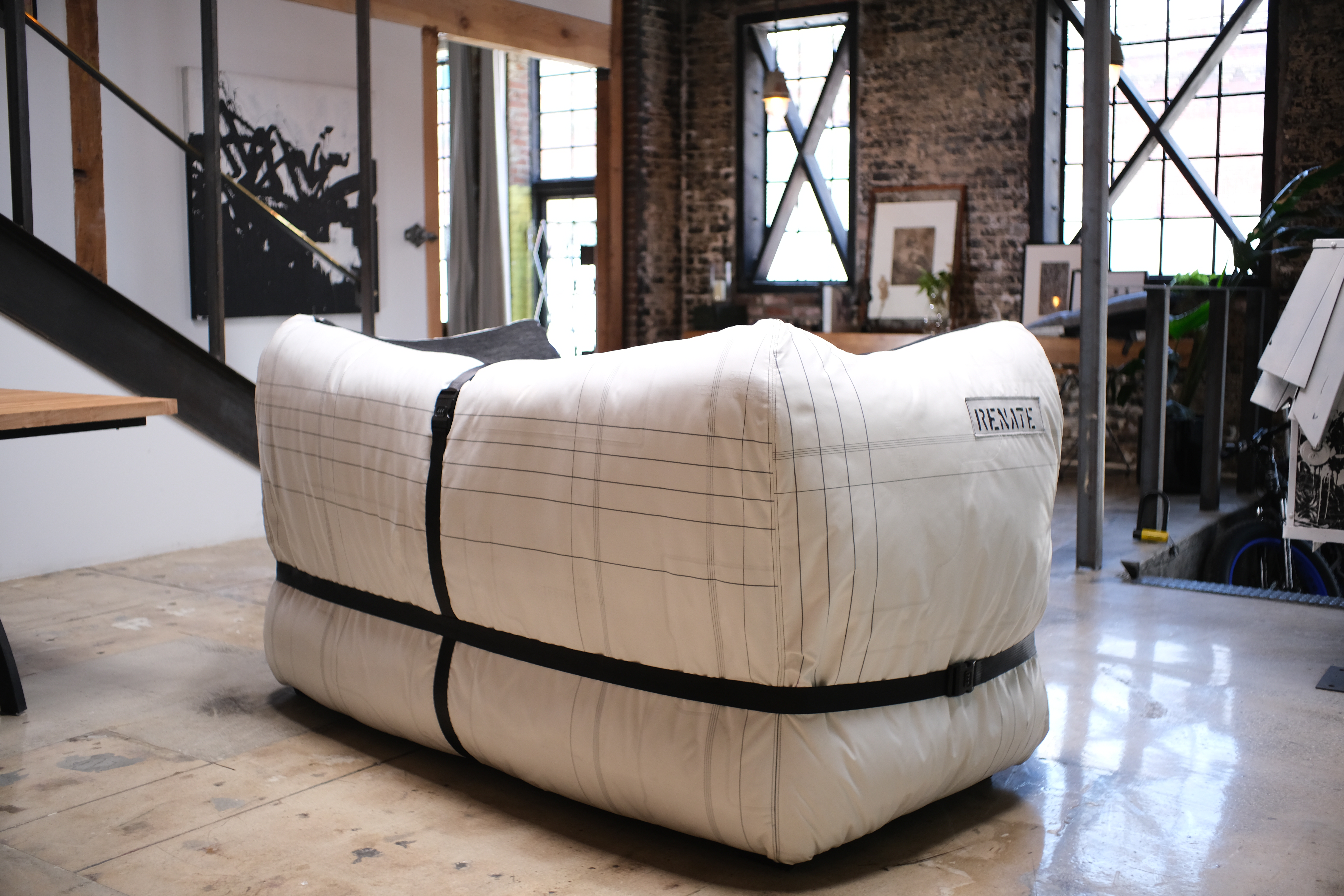 Process