---
Continuum Bike Handlebars

Handlebars designed specifically for people with hand and wrist arthritis. The continuous shape provides 3 different hand positions while ergonomic grips and hydraulic breaks that pressure off the wrist and thumb.
Swipe through ︎︎︎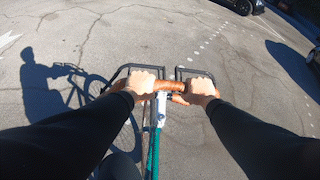 CAT Phone

A rugged phone for the outdoors and physical work, this phone is designed to endure extreme environments.

Ooze Dinnerware


A modern, high-end flatware set inspired by organic shapes and architecture.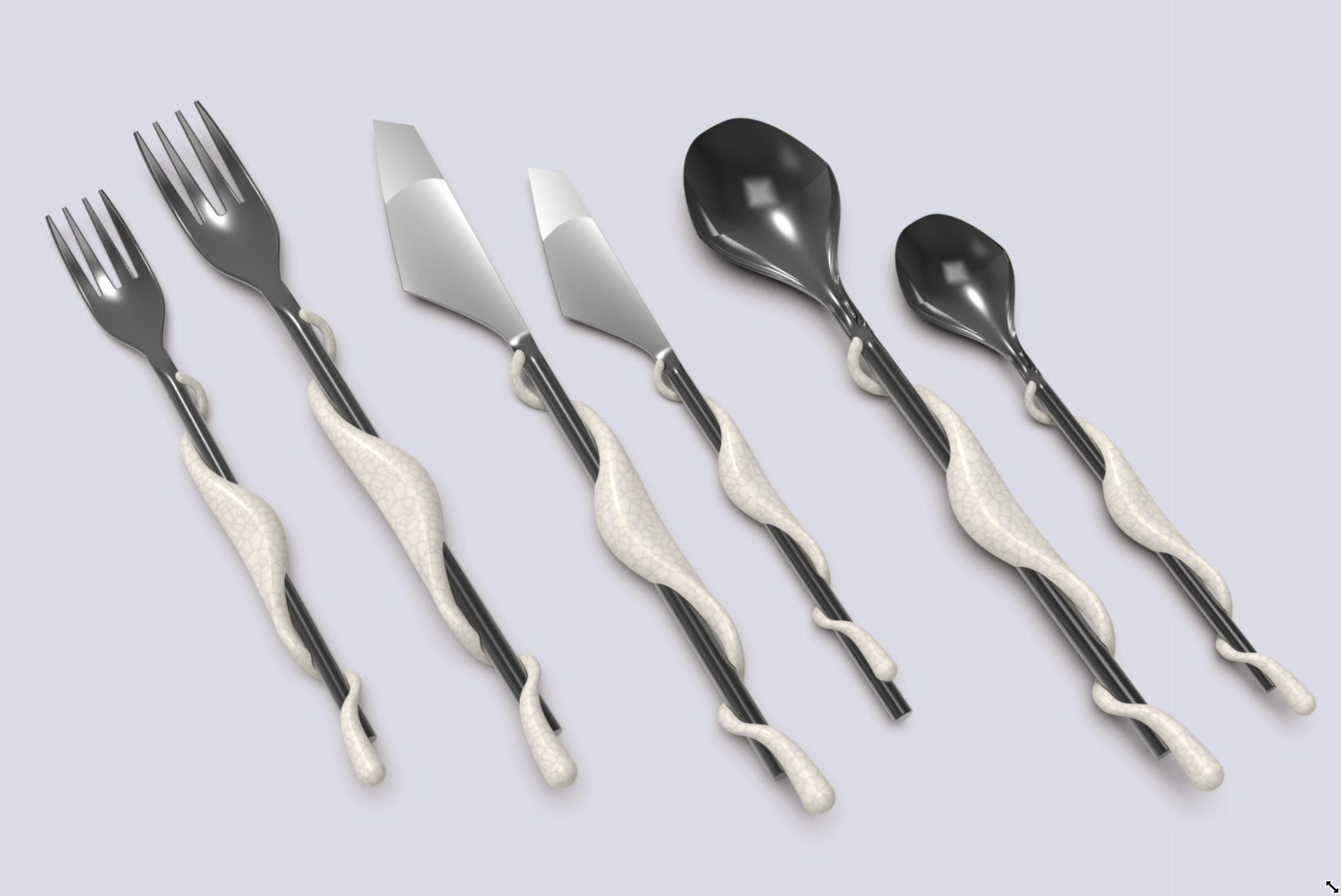 Revlon Facial Steamer

In this 3D modelling exersize, I built out an existing product. Then, I altered 3 of the parts to improve it. I added a cup to more directly steam the face and handles for accesibility.
Lamps
Ideations for a neon tube based lamp.